Advertisement
Membership
Login
ACCU Buttons
ACCU Conference 2011
Sponsored by: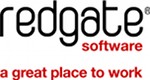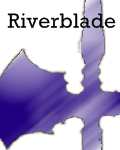 Organized by:
Conference Chair:
Giovanni Asproni
Conference Committee:
Astrid Byro
Francis Glassborow
Paul Grenyer
Alan Griffiths
Jon Jagger
Roger Orr
James Slaughter

Event Manager:

Archer Yates Associates Ltd
Threshers Yard, West Street
Kingham, Oxon. OX7 6YF
Phone: +44 (0) 1608 659900
Fax: +44 (0) 1608 659911
Email: julie at archer-yates.co.uk

April 13-16, 2011. Barcelo Oxford Hotel, Oxford, UK

The registrations are closed as we SOLD OUT!
This year we'll have yet another impressive list of keynote speakers:
Giles Colborne, usability expert, a former President of the UK Usability Professionals Association, and author of "Simple and Usable Web Mobile and Interaction Design"
Robert Martin, leading software development expert, author and speaker
Tom Preston-Werner, serial enterpreneur and cofounder of GitHub
Steve Freeman and Nat Pryce, two leading figures of the agile movement, and authors of the instant classic "Growing Object-Oriented Software, Guided by Tests"
The line-up of speakers includes, among the others, Robert Martin (Uncle Bob), Tom Gilb, Scott Meyers, Kevlin Henney, Diomidis Spinellis, John Lakos, Lisa Crispin, Angelika Langer and many more
There will be three one-day pre-conference tutorials:
The Java Memory Model by Angelika Langer and Klaus Kreft
Cover All Your Testing Bases with the Agile Testing Quadrants by Lisa Crispin
A Day of Deliberate Practice by Kevlin Henney and Jon Jagger
The programme will have something for everybody with a mix of sessions on programming languages, testing, concurrency and distribution, development process, and project management.
We believe this conference is a great event for you to participate in. In fact, the ACCU conference is not only one of the most informative, but also one of the most enjoyable events around.
Follow the conference on twitter: @accu2011, #accu2011