Advertisement
Membership
Login
ACCU Buttons
ACCU Conference 2004
ACCU Spring Conference 2004
Wednesday 14 April to Saturday 17 April 2004, the Randolph Hotel, central Oxford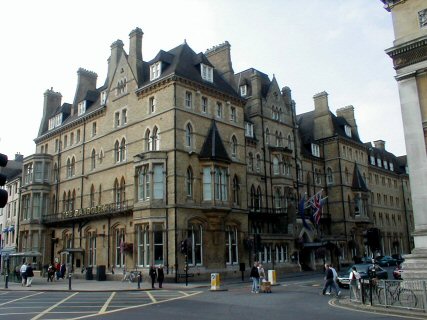 The ACCU Spring Conference 2004 boasts an impressive technical programme with an emphasis on C++, Java and Python, with tutorials, workshops and discussions on eXtreme Programming, Patterns and embedded software. This year's event features keynote talks by Herb Sutter, Chuck Allison and Neil Martin.
For all professional software developers, this is a key event allowing them to take a few days out to catch up on the latest developments in languages, tools and development methodologies and to learn from the very best.
This year, the conference also includes an in-depth 2-day forum devoted to Open Source development and the issues it raises. The open source forum will be focused on issues of interest to decision makers considering adoption of open-source, and to people in the software industry. The event brings together key figures in the Open Source world such as Eric S Raymond, David Ascher and Paul Everitt, as well as major players such as IBM and SuSE.
About The ACCU
The ACCU is a non-profit organisation devoted to professionalism in programming at all levels, with over 1000 members worldwide. Its members include both professional programmers and companies involved in writing software.