Advertisement
Membership
Login
ACCU Buttons
Speakers
Sponsored by: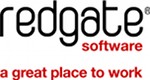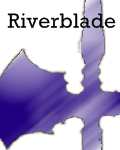 Organized by:
Conference Chair:
Giovanni Asproni
Conference Committee:
Astrid Byro
Francis Glassborow
Paul Grenyer
Alan Griffiths
Jon Jagger
Roger Orr
James Slaughter

Event Manager:

Archer Yates Associates Ltd
Threshers Yard, West Street
Kingham, Oxon. OX7 6YF
Phone: +44 (0) 1608 659900
Fax: +44 (0) 1608 659911
Email: julie at archer-yates.co.uk

Alison Lloyd
Alison is an embedded software engineer for PURE Digital, mainly writing embedded C for digital radios. She also manages production line test systems and writes the occasional Windows driver when she can't come up with a fast enough excuse not to. In a previous life, she lectured at both FE and HE level.
Allan Kelly
Allan helps companies improve the way they develop software and ensuring customers get what they need. He provides training and coaching in Agile and Lean techniques to help teams reach this goal.
Allan is the author of "Changing Software Development: Learning to be Agile" (2008), is an active member of the ACCU and a regular conference speaker. His work has appeared in journals such as The Agile Journal, Modern Analyst and ACCU Overload.
Angelika Langer
Angelika Langer works as an independent trainer with a curriculum of Java and C++ courses. She enjoys speaking at conferences all over the world, including JavaOne, OOPLSA, JAX and ACCU to name a few. Her teaching focuses on advanced C++ and Java programming, concurrency, and performance tuning. Angelika and Klaus Kreft have been writing a column named "Effective Java" for the German magazine JavaMagazin. Further information can be found at http://www.AngelikaLanger.com.
Anthony Williams
Anthony is the author of C++ Concurrency in Action published by Manning. He was author or co-author for many of the papers resulting in the C++0x thread library, and has written a complete implementation of that library. He has been developing in C++ for over 10 years, and multi-threaded applications for almost as long.
Astrid Byro
Astrid is a Project Manager with experience in petrochem, utilities, transport, government, regulatory, finance, agrichem, etc. She plans to retire to run a small third world country.
Bernhard Merkle
Bernhard Merkle works as a Software Architect and Engineer for Software Engineering in the central Research & Development Department at SICK AG, one of the world's leading producers of sensors and sensor solutions. He serves as internal consultant for the complete Software Development Cycle and is responsible for Process- and Methods-Selection as well as Tool-Evaluation and Introduction. In his spare time he gives a lecture about MDSD (Model Driven Software Development). In his previous job, he worked at a MDA-Tool vendor where he accomplished Client projects using MDA and Modelling-Languages and gave trainings about MDA, J2EE, CORBA, Java and C++. He regularly writes technical Articles about those and new technologies in IT-magazines and also gave sessions at various conferences (e.g. ACCU, Codegeneration, Conquest, EclipseCon and OOP).
Bob Martin
Robert C. Martin is an international consultant, author, speaker, rabble rouser and trouble maker. Robert C. Martin (Uncle Bob) has been a software professional since 1970 and is founder and president of Object Mentor Inc., in Gurnee, Illinois. Object Mentor, Inc., is an international firm of highly experienced software developers and managers who specialize in helping companies get their projects done. Object Mentor offers process improvement consulting, object-oriented software design consulting, training, and skill development services to major corporations worldwide. Mr. Martin has published dozens of articles in various trade journals, and is a regular speaker at international conferences and trade shows. Mr. Martin has authored and edited many books including:
Designing Object Oriented C++ Applications using the Booch Method
Patterns Langauages of Program Design 3
More C++ Gems * Extreme Programming in Practice
Agile Software Development: Principles, Patterns, and Practices.
UML for Java Programmers
Clean Code A leader in the industry of software development,
Mr. Martin served three years as the editor-in-chief of the C++ Report, and he served as the first chairman of the Agile Alliance.
Chris Duro
Chris Duro is an IT Strategist and Quality Evangelist with more than 15 years of experience in process improvement, quality assurance, and business process reengineering. Chris and his team work as requirements and test architects, helping complex projects become more agile through improved requirements, automation, and test environments. He is an expert in SQA process, knowledge management, and full lifecycle approaches to quality. Previous experience includes working on Wall Street as a management consultant for BusinessEdge (now EMC) and as an agile testing coach for Valtech. His industry experience includes banking, insurance, health care, life sciences, utilities, media communications, and education.
Chris Oldwood
Chris started out as a bedroom coder in the 80s writing assembler on 8-bit micros; these days it's C++ and C# on Windows in big plush corporate offices. His career has covered both shrink wrapped applications and in-house systems with the past 5 years focusing on grid-based distributed systems in the Finance industry. When not attached to a keyboard and screen he has a wife and four children to entertain, dips his toe in the local swimming pool and provides the commentary for the annual Godmanchester Gala Day Duck Race.
Didier Verna
Dr. Didier Verna has a Ph.D. in Computer Science and is currently working as an assistant professor for EPITA, a private computer science university located in Paris. He gives lectures on Operating Systems, Computer Graphics, Functional Programming and Typesetting. His research interests include Genericity, Performance, Object Orientation and Functional Programming, all in one language: Common Lisp.
Didier Verna is also quite involved in free software: he has been one of the core maintainers of XEmacs for more than 10 years. He is also the author of several LaTeX packages (FiNK, FiXme, QCM and CurVe) and an occasional contributor to other Free Software projects (the GNU Autotools most notably; he was one of the technical reviewers for the "Goat Book").
Didier Verna currently organizes the European Lisp Workshop co-located every year with ECOOP, and is a member of the European Lisp Symposium steering and program committee.
Dietmar Kuhl
Dietmar Kuhl is a senior software developer at Bloomberg L.P. working on estimating future power use and carbon emissions. Before joining Bloomberg's energy team he worked on high throughput systems feeding exchange data into Bloomberg's internal system. Before joining Bloomberg he has worked as a consultant for several software projects in the banking area. He is a regular attendee of the ANSI/ISO C++ standards committee and a moderator of the newsgroup comp.lang.c++.moderated.
Diomidis Spinellis
Diomidis Spinellis is a Professor in the Department of Management Science and Technology at the Athens University of Economics and Business, Greece. Currently he is serving as the Secretary General for Information Systems at the Greek Ministry of Finance. His research interests include software engineering, computer security, and programming languages. He has written the two award-winning "Open Source Perspective" books: "Code Reading" and "Code Quality" as well as dozens of scientific papers. He is a member of the IEEE Software editorial board, authoring the regular "Tools of the Trade" column. Dr. Spinellis is a FreeBSD committer and the developer of UMLGraph and other open-source software packages, libraries, and tools. He holds an MEng in Software Engineering and a PhD in Computer Science, both from Imperial College London. Dr. Spinellis is senior member of the ACM and the IEEE and a member of the Usenix association.
Dirk Haun
Dirk Haun has been developing software in C and C++ for smart card POS terminals, PDAs and smartphones, service level management tools, and systems for document processing and conversion. He has since moved on to the fields of software QA and build management. In his spare time, he is maintaining an open source project.
Eleanor McHugh
Ellie originally trained as a physicist and for many years wrote high-performance embedded systems before losing her heart to Ruby. Since then she's been a vocal advocate of using Ruby as a systems language, giving presentations on everything from networking and cryptography to the uses and abuses of the Unix platform. She currently works full-time on GoLightly, a lightweight virtual machine library in Go. All Ellie's presentations are available at http://slides.games-with-brains.net/
Emily Winch
Emily has been writing software for over 10 years, from mobile phone software to ship navigation software via UML development tools. Emily is particularly interested in programming tools and libraries, as well as teaching. She enjoys C++ programming and occasionally sets her hand to Python as a form of light relief.
She is also a qualified ski instructor and amateur juggler; she can often be found at juggling conventions in fields, playing at the local indoor ski slope, or enjoying her garden with her partner and cat.
Ewan Milne
Ewan Milne has been involved in the development of software for (fast) approaching twenty years. He has worked on a wide range of projects, large, small and all points in between. He is a former Chair of both ACCU and the ACCU Conference.
Filip van Laenen
Filip van Laenen is a Chief Engineer at the Norwegian software company Computas AS, which supplies IT solutions to the public and the private sector in Norway. He has over 10 years of experience in the software industry, from being a developer in both small and large teams to being the lead developer and competency leader for security and software engineering for the whole company. In his professional career he has mainly used programming languages like Smalltalk, Java, Perl, Ruby and PL/SQL. He has a special interest in computer security and cryptography, and held the position of Chief Security Officer at Computas for a number of years.
Filip holds a M.Sc. in Electronics and a M.Sc. in Computer Science from the KULeuven. He comes originally from Flanders, but moved to Norway in 1997 and lives now with his family in Kolsas near Oslo.
Gavin Heavyside
Gavin is Director of Engineering at MyDrive Solutions, where he leads the development of technology which enables insurers to assess the risk presented by drivers by understanding how people drive their vehicles. He has been programming professionally for over 10 years for platforms including mobile phones, PCs, servers and telephone exchanges. At MyDrive Solutions he swaps between Ruby, C++ and other languages depending on the task at hand. One day he might use a Hadoop cluster to analyse terabytes of GPS data, and the next be cramming the results into kilobytes on embedded devices. He is a member of the Surrey Rubyists, Hadoop User Group UK and Software Craftsmanship UK communities.
Giles Colborne
Giles is author of Simple and Usable Web Mobile and Interaction Designpublished by New Riders in September 2010. He has been working in usability and user centred design since 1991. He formed cxpartners with Richard Caddick in 2004 focusing on creating outstanding user experiences and measurable changes to projects and products.
Giles is a former President of the UK Usability Professionals' Association and now sits on their Global Advisory Committee and international Conference Committee. He has worked with British Standards Institute in developing guidance on web accessibility.
Jeff Kotula
For over 23 years, I have developed desktop and web applications for the mechanical CAD/CAM, telecommunications, and medical imaging (radiology) industry. I also earned a PhD in Software Engineering from the University of Minnesota while working full-time in industry.
Jim Hague
Jim Hague is still writing software daily, over thirty years after taking his first hesitant Basic steps on a Commodore PET. Currently development lead for several mission-critical applications for Czech Air Traffic Control, a role he pursues from a shed in the bottom of his small garden, he has coded (and the rest) at companies large and small, as well as contributing to the odd open source project. Primarily a curly bracket language man, he will veer from machine code instruction level debugging to scripting languages over the course of a day.
John Hughes
John Hughes is co-founder and CEO of Quviq AB, and the originator of Quviq QuickCheck. From 2002-2005 he led a major research project in software verification, funded by the Swedish Strategic Research Foundation. This led to the development of Quviq QuickCheck in Erlang. Before John's involvement with Erlang, he was deeply involved with the design of Haskell from the start, and co-chaired the committee that defined the current language standard.
John Lakos
John Lakos, author of "Large Scale C++ Software Design.", serves at Bloomberg LP in New York City as a senior architect and mentor for C++ Software Development world-wide. Previously, Dr. Lakos directed the design and development of infrastructure libraries for proprietary analytic financial applications at Bear Stearns. For 12 years prior, Dr. Lakos developed large frameworks and advanced ICCAD applications at Mentor Graphics, for which he holds multiple software patents. His academic credentials include a Ph.D. in Computer Science ('97) and an Sc.D. in Electrical Engineering ('89) from Columbia University. Dr. Lakos received his undergraduate degrees from MIT in Mathematics ('82) and Computer Science ('81). His next book, entitled "Large-Scale C++, Volume I: Process and Architecture", is anticipated in 2012.
Jon Jagger
Jon Jagger is an independent software coach-consultant-trainer-enthusiast based in England. He specializes in agile software development (people, process and principles), test driven development, deliberate practice, design, analysis, OO, UML and curly bracket languages. He served as convenor and principle UK expert on the ECMA C# committee and has co-authored two books on C#. He has spoken at many conferences including accu, XP, NDC, JavaBin, JavaZone. His hobby is freshwater fishing. You can follow him at http://jonjagger.blogspot.com and http://twitter.com/JonJagger
Jon Skeet
Jon Skeet is a software engineer at Google, working in the mobile team in the London office. He is best known for his contributions to the C# community, mostly through Stack Overflow, his blog, and his book "C# in Depth."
As a Java and C# developer, Jon is interested in seeing how these languages have evolved and learned from one another - as well as seeing what they *haven't* learned. (Please note that this talk is not "research from Google" or anything of the kind; it's just Jon's hobby.)
Jonathan Wakely
Jonathan Wakely is a programmer in the financial sector and has been working with C++ and UNIX for 10 years. He is a maintainer of GCC's implementation of the C++ standard library and participates in the panel which represents the UK on the C++ standards committee. When not writing software, reading about software, teaching people about software, or arguing with people about software, he's usually sleeping.
Juha-Pekka Tolvanen
Juha-Pekka Tolvanen is the CEO of MetaCase. He has been involved in model-driven approaches, metamodelling, and domain-specific modelling languages and tools since 1991. He has acted as a consultant worldwide on modelling language and code generator development. Juha-Pekka has authored a book on Domain-Specific Modelling (Wiley 2008) and written over sixty articles for software development magazines and conferences. He holds a Ph.D. in computer science and he is an adjunct professor at the University of Jyvaskyla, Finland.
Jutta Eckstein
Jutta Eckstein, a partner of IT communication, is an independent consultant and trainer from Braunschweig, Germany. Her know-how in agile processes is based on over ten years experience in developing object-oriented applications. She has a unique experience in applying agile processes within medium-sized to large mission-critical projects. This is also the topic of her book "Agile Software Development in the Large". Besides engineering software she has been designing and teaching OT courses in industry. Having completed a course of teacher training and led many 'train the trainer' programs in industry, she focuses also on techniques which help teach OT and is a main lead in the pedagogical patterns project. She has presented work in her main areas at ACCU (UK), JAOO (Denmark), OOPSLA (USA), XP (Europe) and Agile (USA).
Kevlin Henney
Kevlin Henney is an independent consultant and trainer who specialises in programming languages and techniques, OO design, patterns, software architecture and agile development. He is co-author of A Pattern Language for Distributed Computing and On Patterns and Pattern Languages, two volumes in the Pattern-Oriented Software Architecture series, and is editor of the 97 Things Every Programmer Should Know book and site. He has been a columnist and contributor for many publications, both online and on tree. Kevlin is also a long-standing member of the ACCU and a regular speaker at ACCU conferences.
Klaus Kreft
Klaus Kreft works as an independent consultant and performance engineer. His main interest is in complex applications with ambitious performance requirements. He is a regular speaker at conference in Germany, among them JAX and OOP. Klaus and Angelika Langer have been writing a column named "Effective Java" for the German magazine JavaMagazin. Further information can be found at http://www.AngelikaLanger.com.
Klaus Marquardt
Klaus's software development experience covers life-support systems, international projects, frameworks and product lines, and agility in regulated environments. He has documented a series of diagnoses and therapies on software systems that stem from his interest in the mutual influences of technology, humans, processes, and organization — these can be found at http://www.sustainable-architecture.eu. Furthermore, he enjoys writing patterns, running conference sessions that explore new ground, and having a life beyond software.
Lisa Crispin
Lisa Crispin is an agile testing practitioner and coach. She is the co-author, with Janet Gregory, of Agile Testing: A Practical Guide for Testers and Agile Teams (Addison- Wesley, 2009). She specializes in showing testers and agile teams how testers can add value, and how to guide development with business-facing tests. A tester on agile teams since 2000, Lisa Crispin currently works as a tester at ePlan Services Inc., developing Web-based financial applications using XP and Scrum. She has held positions as a programmer, analyst, tester, technical support engineer, QA manager and director in her long software development career. Lisa leads tutorials and workshops on agile testing at conferences in North America and Europe. She regularly contributes articles about agile testing to publications such as Better Software magazine, IEEE Software, Testing Planet, and Methods and Tools. Lisa also co-authored Testing Extreme Programming (Addison-Wesley, 2002) with Tip House. For more about Lisa's work, visit her website, www.lisacrispin.com.
Michael Feathers
Michael Feathers is Chief Scientist of Obtiva Corporation. He balances his time between working with, training, and coaching various teams around the world. Michael developed CppUnit, the initial port of JUnit to C++, and FitCpp, a C++ port of the FIT integrated-test framework. Michael is also the author of the book Working Effectively with Legacy Code (Prentice Hall, 2004).
Michal Ptaszek
Michal Ptaszek started his adventure with computers at age of 10, when he created his first loop on C-64 using the BASIC programming language. He then continued to develop his interest in computers and started to study at the AGH - University of Science and Technology in Krakow, Poland. He uses Erlang in his day-to-day projects at the University as well as in commercial ones. His focus is on web application frameworks and security issues.
Mike Long
Mike Long is a software engineer with 7 years experience building large-scale embedded systems for the Oilfield Services industry. His passions include software craftsmanship, embedded Linux, building testable systems, Scotch Whisky and Italian pizza.
Nat Pryce
Nat Pryce is author of "Growing Object-Oriented Software, Guided by Tests" and developer of the jMock mock-object library. He is an early adopter of XP, a contributor to several open source libraries and tools supporting TDD, a regular speaker at international conferences and one of the organizers of the London XP Day conference.
Nico Josuttis
Nicolai Josuttis (http://www.josuttis.com) is an independent system architect, technical manager, author, and consultant.
He designs mid-sized and large software systems for the telecommunication, traffic, finance, and manufacturing industries.
He is well known both in the programming community because he not only speaks and writes with authority (being the (co-)author of the world-wide best-sellers "SOA in Practice", "The C++ Standard Library", and "C++ Templates"), but is also an innovative presenter having talked at various conferences and events.
Olve Maudal
Olve Maudal works for Cisco Systems Norway (TANDBERG was aquired by Cisco in 2010). He loves to write code, but is just as interested in how software is developed as what it actually does. He is currently involved in developing telepresence systems. Previous experience includes developing systems for finding oil (Schlumberger), and developing systems for electronically moving money (BBS). Olve is an active member of the vibrant geek community in Oslo where he is involved in JavaPils, Cantara, XP Meetup, Oslo C++ Users Group, Lean Meetup and a few other things. You can follow him at http://olvemaudal.wordpress.com and http://twitter.com/olvemaudal
Paul Black
Dr. Black has nearly 20 years of experience in areas such as developing software for integrated circuit design and verification, assuring software quality, and managing business data processing. He is now a Computer Scientist for the U.S. National Institute of Standards and Technology (NIST) in the Systems and Software Division of the Information Technology Laboratory. His on-line Dictionary of Algorithms and Data Structures (http://www.nist.gov/dads/) is accessed thousands of times a day.
Paul earned a B.S. in Physics and Mathematics in 1973, an M.S. in Computer Science in 1983, and a Ph.D. in 1998. He has taught classes at Brigham Young University and Johns Hopkins University. Dr. Black has published in software testing, configuration control, formal methods, software verification, quantum computing, and computer forensics. He is a member of ACM, IEEE, and the IEEE Computer Society.
Paul Field
Paul Field is head of Agile Team Excellence at Deutsche Bank. Paul has been programming since he was 11, been an ACCU member for over 11 years and used to run ACCU's C Acorn User Group. He has been doing Agile development for about 9 years.
Pete Goodliffe
Pete Goodliffe is a software developer, columnist, speaker, and author who never stays at the same place in the software food chain; he's worked in numerous languages on diverse projects. He also has extensive experience in teaching and mentoring programmers, and writes the regular "Professionalism in Programming" column for ACCU's C Vu magazine (www.accu.org). Pete's popular book, Code Craft, is a practical and entertaining investigation of the entire programming persuit. In about 600 pages. No mean feat! Pete enjoys writing excellent, bug-free code, so he can spend more time having fun with his kids. Pete does now own some shoes. But he won't wear them.
Peter Pilgrim
Peter Pilgrim's high-tech career began at the age of 12, where he learnt BASIC on a Research Machine 380Z school computer. He wrote games galore and taught himself how to program computers. Peter graduated from London South Bank University then went into IT industry. He started in Germany, then returned to the UK, and eventually broke into Investment Banking IT. During this early, long and successful career path he achieved a background with C/C++, Fortran 77 and Pascal programming languages.
Peter was the founder and organiser of the Java Web Users Group (JAVAWUG). In 2007, he was nominated by his fellow peers on the Sun/Oracle Java Champions program. Peter is a Sun Certified Java Architect for the Java EE 5 platform. He has been writing Java programs since 1997. As well as core and enterprise Java, Peter gained valuable experience in alternative JVM languages such as JavaFX, Groovy and Scala. He delivered presentations on JavaFX for the Erlang Exchange, CommunityOne and JavaOne in San Francisco; and the ACCU Oxford Conference. In 2010, Peter took part in Martin Odersky's Scala training course. A few years ago Peter wrote the regular World View Series for the ACCU Magazine, CVu UK.
Peter has worked extensively in financial services, investment banking IT in the City of London and Docklands. He has been involved with Deutsche Bank, UBS, Lloyds Banking Group, and Credit Suisse to name but a few.
Peter Sommerlad
Peter Sommerlad is professor and head of Institute for Software at HSR Rapperswil. Peter is co-author of Pattern-oriented Software Architecture Vol.1 and Security Patterns. His long-term goal is to make software simpler by Decremental Development: Refactoring software down to 10% its size with better architecture, testability and quality and functionality.
Peter Taylor
Peter is a dynamic and commercially astute professional who has achieved notable success in Project Management; currently as head of a PMO at Siemens Industry Software Limited a supplier of global product lifecycle management solutions. He is also very interested in maintaining a good work/life balance.
His background is in project management across three major business areas over the last 25 years, MRP/ERP systems with various software houses and culminating in a role with KPMG, Business Intelligence with Cognos, and now within product lifecycle management (PLM) with Siemens. He has spent the last 6 years leading PMOs and developing project managers. He is also an accomplished communicator and leader and is a professional speaker as well as the author of 'The Lazy Project Manager' http://www.thelazyprojectmanager.com - you can also access eLearning based on The Lazy Project Manager at www.thelazyprojectmanager.net - and his free podcasts on iTunes.
Rachel Davies
Rachel Davies is co-author of the first "Agile Coaching" book and the UK's leading expert in coaching agile teams. She is internationally recognized and presents at industry conferences worldwide. Rachel has over 20 years experience in software development in a variety of roles from software developer to manager. She has worked as an agile practitioner since 2000 and utilizes a range of agile methods including XP, SCRUM, Lean/Kanban, and DSDM. She has extensive experience facilitating retrospectives and user story workshops. Follow Rachel's blog at http://agilecoach.typepad.com/
Richard Harris
Richard Harris has been writing software for financial regulation for a little over a decade, principally in C++. With an academic background in mathematics and artificial intelligence he has a keen interest in numerical computing.
Roger Orr
I have over 20 years experience in IT, using a variety of languages and platforms and have experienced working for a number of different companies over the years. In 1989 I became a contract computer programmer and have successfully managed to remain at the technical end of IT ever since; my recent work has mostly been in C++ and Java, on Windows and Linux. I have been a member of ACCU since 1999; I currently run the Code Critique section of CVu and also write the occasional article.
I've spoken at the last few ACCU conferences and found it a rewarding experience, despite (or because of) the audience participation.
Russel Winder
Russel was originally a theoretical particle physicist but decided in 1980 that being a UNIX systems programmer was more fun. Which it was. However, academia continued to call and he moved to UCL to lecture in programming, software engineering and human--computer interaction, and do research on parallel programming languages, philosophy of information systems, and socio-technical aspects of software development. After 13 years at UCL, Russel moved to KCL to be Professor of Computing Science. Having revamped the teaching programme, continued the research on parallel programming languages, and started research programmes in health informatics, it was time for new challenges so he left KCL to become CTO of OneEighty Software Ltd, a company using novel virtual machine approaches to embedded systems. Unfortunately, the money ran out for this start-up before the income flooded in and so it had to fold. Since then, Russel has been a consultant, analyst, and trainer -- programming in Python, Java SE, Java ME, and Groovy; creating builds using SCons, Waf, Gradle, Gant, Maven, and Ant; and controlling your versions with Bazaar, Mercurial, Git, and Subversion -- and and author -- "Developing Java Software" third edition, and "Python for Rookies". The Multicore Processors that has crept up over the last five years means that parallelism has finally arrived (after 30+ years of being the next coming technology), so Russel has been able to return to being interested in all things concurrent and parallel in software systems. Russel is centrally involved with the development of the Groovy programming language and the GPars framework for creating parallel software, is centrally involved in Python-CSP and PyCSP which is bringing CSP to the world of Python, is author of the Gant Ant task scripting framework, and contributes to the Gradle and SCons build frameworks.
Schalk Cronje
Schalk Cronje has over 20 years of experience in the software industry. He has delivered software as products and services with delivery cycles between 2 weeks and 12 months. He currently manages a software group within McAfee Labs which is responsible for codification of business process, automating malware detection and providing business intelligence. Besides delivering business value, he focuses on helping software engineers realise their true potential and challenge the dysfunctionality that besets many institutionalised software processes.
Scott Meyers
Scott Meyers is one of the world's foremost authorities on C++. He wrote the best-selling Effective C++ series (Effective C++, More Effective C++, and Effective STL) and recently published training materials on C++0x and on using C++ in embedded systems. He conceived of the boutique seminars "The C++ Seminar" and "C++ and Beyond," as well as Addison-Wesley's Effective Software Development Series, for which he is Consulting Editor. The recipient of the Dr. Dobb's Excellence in Programming Award in 2009, Scott provides technical training and consulting services to clients worldwide.
Seb Rose
Seb Rose works on the Rational DOORS team for IBM in Edinburgh. He first worked as a programmer in 1980 writing applications for estate agents and solicitors in compiled BASIC on an Apple IIe. On graduating from Edinburgh University in 1987 he worked on the REKURSIV project before becoming a freelance contractor. Today, his primary software interests are Agile practices and the resuscitation of legacy code.
Semen Trygubenko
I hold Physics degree from The University of Kyiv-Mohyla Academy and Theoretical Chemistry degree from the University of Cambridge.
For the past few years I worked as a research programmer, specialising in the fields of low-level machine vision and pattern recognition.
Stephen Blair-Chappell
Stephen is a Technical Consulting Engineer at Intel, and has worked in the Intel Compiler Lab for the last 12 years. He is a regular speaker at technical conferences in Europe and the US. Prior to joining Intel, Stephen worked as a lecturer at the Birmingham City University, specializing in Software Engineering and Embedded Systems. As an academic he developed and delivered CPU architecture programming courses for a number of silicon and software manufacturers. Outside work, Stephen enjoys playing the pipe organ, and is an accomplished musical instrument restorer. Author of recently published book on parallel programming: Parallel Programming with Intel Parallel Studio. Stephen Blair-Chappell and Andrew Stokes, Wiley Publishing Inc. ISBN 9780470891650
Steve Freeman
Steve Freeman is an independent consultant specializing in Agile software development. He has led, coached, and trained teams around the world. He is coauthor of the book Growing Object-Oriented Software, Guided by Tests (Addison-Wesley). He is one of the 2006 winners of the Agile Alliance Gordon Pask award. He is a committer to the jMock and Hamcrest projects, and was an author of NMock. He is a founder member of the eXtreme Tuesday Club and was chair of the first London XpDay. Steve has been an organizer and presenter at many international industry conferences. Steve has a PhD from the University of Cambridge and, in previous lives, took degrees in Statistics and Music. These days Steve is interested in writing better code, and in exploring organizational complexity.
Steve Love
Steve Love is a freelance software developer who has never written a compiler, but has written a (very small) operating system, of which he was once very proud. He now works on the periphery of the finance industry, writing C++, C# and Python code when he can. He can be contacted on steve@arventech.com
Steven List
Steven "Doc" List (generally known as Doc) is currently a principal consultant with ThoughtWorks, a highly respected international technology consulting company. Doc's focus is on organizational transformation and agile adoption, including coaching, assessment, and training.
Doc is an experienced software technology professional with a career spanning three decades. Doc has worked on all types of hardware and operating systems, multiple languages and environments. Doc maintains a long-term focus on the core skills and strategies of management, leadership, team-building, and individual growth, and is an experienced presenter and public speaker, business and agile coach, and trainer and workshop leader. Doc is also a recognized expert Open Space facilitator.
Sven Rosvall
Sven has a long career in many markets and technologies. He has a keen interest in quality and passionate about Agile methods. He has experience with cloud computing from both Amazon and Microsoft.
Thomas Witt
Thomas Witt has been working in the software industry for more than 10 years. A mechanical engineer by training, he has spent most of his professional work life designing, writing and refactoring desktop applications in C++. These days he works as Director of Development for Zephyr Associates, Inc. creating financial analysis software. With an interest in library design, Thomas has been a regular attendee at C++ standards committee meetings since 2002, representing Zephyr Associates, Inc. since 2004. He is a member of the Boost community and coauthor of the Boost Iterator Library. His great, unfulfilled dream in life is to be able to read faster than he buys books.
Tom Gilb
Tom started his career at IBM in 1958. In 1960 he founded his own company and has been a business consultant ever since. He pioneered the evolution of iterative development, and his classic book "Principles of Software Engineering Management" (1988) now in 20th printing, is explicitly credited by Kent Beck and other agile method leaders as the source of short development cycles and many other ideas in development of the agile methods. Currently he works as a consultant and trainer for companies in a wide range of industries, from product development to financial services, located all over the world. When in London, he can often be found at the Extreme Tuesday Club (XTC) the main meeting point of the London agile community (www.xpdeveloper.net). You can find more information about Tom (along with free articles and books) at www.gilb.com
Tom Preston-Werner
Tom Preston-Werner is a cofounder of GitHub, the social coding phenomenon that has captured the imaginations of hackers around the globe. He is also a serial entrepreneur having sold Gravatar to Automattic and run a web/graphic design firm, Cube6 Media, out of San Diego. In addition, he is an avid member of the Ruby community with many open source libraries in use by thousands of companies worldwide. He currently lives in San Francisco where he enjoys mountain biking the redwood forests and drinking with fellow developers and entrepreneurs.
Uberto Barbini
Uberto learned programming on videogames with Sinclair Spectrum. Since 2000 he is working on Java (with flirts on Python). He worked for several years in the University Politecnico di Milano before going abroad. Now he is leading an (agile) team for a big Telco in Dusseldorf. He is trying hard to improve communication and code quality in his team. He tried most of the practices written on agile books, and several nobody will ever dream of writing down. He spoke to many events on Agile in Italy.
Ulf Wiger
Ulf Wiger became one of the first commercial users of Erlang (certainly the first in North America) when he bought a license in 1993. At the time, he was busy designing disaster response systems in Alaska. In 1996, he joined Ericsson and became Chief Designer of the AXD 301 development. At nearly 2 million lines of Erlang code, AXD 301 is the most complex system ever built in Erlang, and probably the most complex commercial system built in any functional language. In recent years, Ulf has been involved in several products based on the AXD 301 architecture, and has been an active member of the Open Source Erlang community. In February 2009, Ulf began his new job as CTO of Erlang Solutions Ltd.
William Hudson
William Hudson is a User Experience Strategist who consults, writes and teaches in the fields of user-centred design, user experience and usability. He has over 40 years experience in the development of interactive systems, initially with a background in software engineering. William was the product and user interface designer for the Emmy-award-winning "boujou"; now an indispensible tool in many film studios. He has specialized in interaction design and human-computer interaction since the late 1980's. William has written and taught courses which have been presented to hundreds of software and web developers, designers and managers in the UK, North America and Europe. He has developed and presented courses for the Nielsen Norman Group. William is the founder and principal consultant of Syntagm, a consultancy specializing in the design of interactive systems established in 1985.