Advertisement
Membership
Login
ACCU Buttons
Speakers
Sponsored by: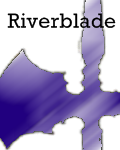 Organized by:
Conference Chair:
Giovanni Asproni
Conference Committee:
Astrid Byro
Francis Glassborow
Alan Lenton
Ewan Milne
Roger Orr
Tim Penhey
James Slaughter

Event Manager:

Archer Yates Associates Ltd
Threshers Yard, West Street
Kingham, Oxon. OX7 6YF
Phone: +44 (0) 1608 659900
Fax: +44 (0) 1608 659911
Email: julie at archer-yates.co.uk

Speakers
Alan Lenton
Alan Lenton specialises in client/server architecture and C++ programming. He uses the cross platform Qt libraries to build rich client applications. He is also the designer, architect and programmer of ibgames massively multi-player game, Federation 2, which celebrated its 20th birthday last year.
Alan has been programming in C and C++ since the first commercial compilers were available, and has been developing and running applications on Linux since 1993. He describes himself as a pragmatic open source evangelist, and produces a weekly technology and internet newsletter called Winding Down.
Alan is currently working towards an MSc in Computer Security.
http://www.ibgames.net/alan/
Alisdair Meredith
Allan Kelly
Andrei Alexandrescu
Angelika Langer
Anthony Williams
Astrid Byro
Bernhard Merkle
Derek Jones
Detlef Vollmann
Didier Verna
Dietmar Kuehl
Diomidis Spinellis
Ewan Milne
Giovanni Asproni
Graham Lee
Guy Bolton King
Helen Sharp
Hubert Matthews
James Reinders
James Siddle
Jason McGuiness
John Lakos
Juha-Pekka Tolvanen
Jutta Eckstein
Karl Scotland
Keith Braithwaite
Kevlin Henney
Kirk Pepperdine
Klaus Marquardt
Linda Rising
Mark Dalgarno
Michael Feathers
Michael Foord
Mike Hill
Nat Pryce
Nicolai Josuttis
Niels Malotaux
Oliver Sturm
Paul Grenyer
Pete Goodliffe
Peter Sommerlad
Phil Nash
Ric Parkin
Richard Harris
Robert Martin
Roger Orr
Roland Tritsch
Russel Winder
Sami Vaaraniemi
Schalk Cronje
Seb Rose
Simon Thompson
His research work has centered on functional programming: program verification, type systems, and most recently development of software tools for functional programming languages. His team has built the HaRe tool for refactoring Haskell programs, and is currently developing Wrangler to do the same for Erlang. His research has been funded by various agencies including EPSRC and the European Framework programme. His training is as a mathematician: he has an MA in Mathematics from Cambridge and a D.Phil. in mathematical logic from Oxford.
He has written three books in his field of interest; Type Theory and Functional Programming published in 1991; Miranda: The Craft of Functional Programming (1995) and Haskell: The Craft of Functional Programming (2nd ed. 1999). These are all published by Addison Wesley. He is writing "Erlang Programming" for O'Reilly, with co-author Francesco Cesarini of Erlang Training and Consulting, to be published in June 2009.
http://oreilly.com/catalog/9780596518189/
Stephen Blair-chappell
Steve Freeman
Steve Love
Susan Greenfield
Thomas Witt
Tony Barrett-Powell
Walter Bright